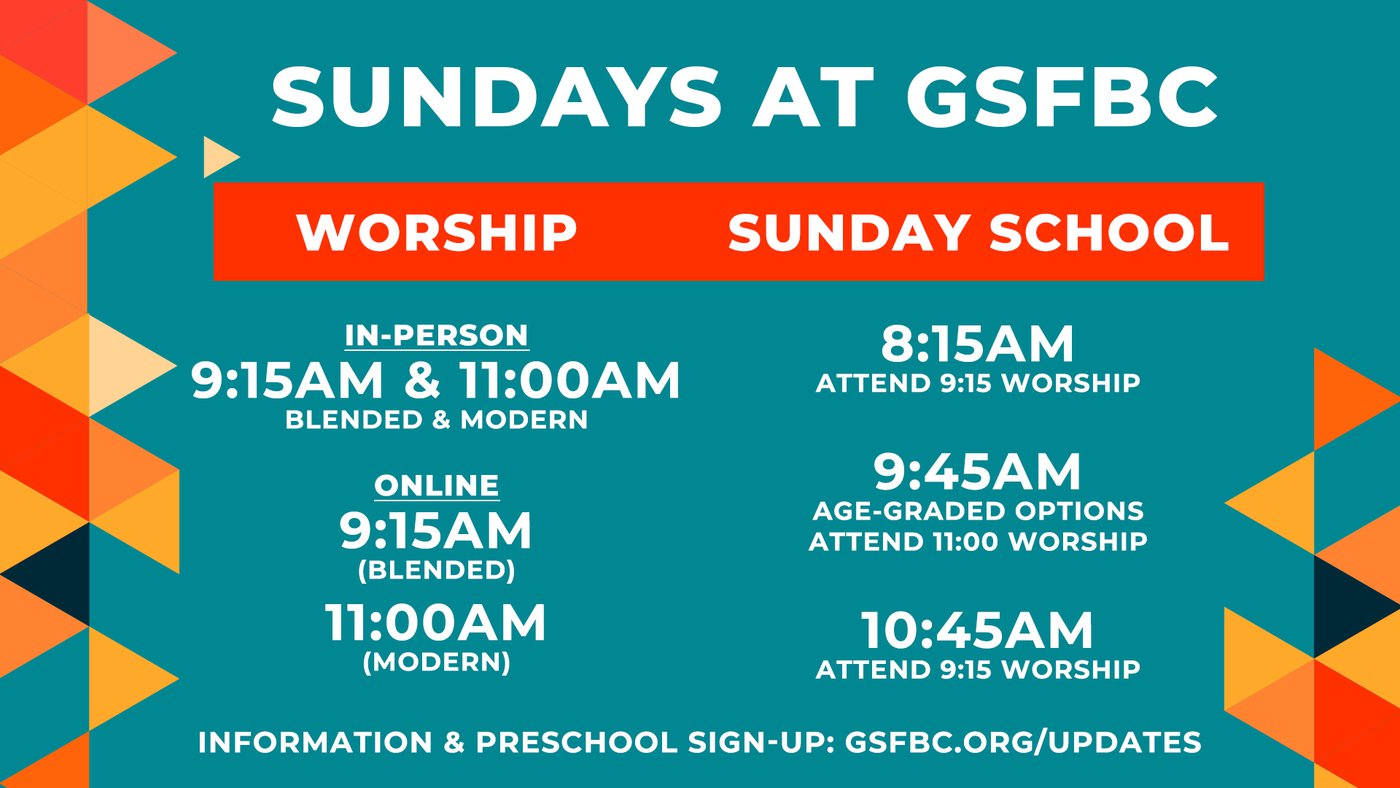 We are no longer requiring families to register for worship services. If a service reaches capacity, you will be asked to attend the other open service at that time.
We are asking parents of preschoolers to continue registering for Preschool Sunday school and Worship Care. You can do that at the button below.
PLEASE NOTE: Sunday school and Worship Care registration closes Thursday at noon.
Here is our current Sunday morning schedule! Stay tuned closely to our website and social media for any changes and updates!
WORSHIP SERVICES
In Person: 9:15AM & 11:00AM (Blended & Modern)
Online: 9:15AM (Blended) & 11:00AM (Modern)
SUNDAY SCHOOL
8:15AM
Attend 9:15 Worship
9:45AM
Age-graded options
Attend 11:00 Worship
10:45AM
Attend 9:15 Worship
RE-ENTRY FAQs: Click HERE
GSFBC ENTRANCE MAP: Click HERE
We are asking everyone to register for worship, including those planning on worshipping online.
If you are able to volunteer, please click HERE.
Online worship: Facebook // YouTube // gsfbc.org/live